ORIENTAL DECORATIVE CUSHION COVERS
Exclusive, handmade velvet cushion covers printed on velvet, from the series 'Oriental Splendor'. With self-designed images, inspired by Oriental motifs. Here, too, I use unusual, bright colors. I have drawn, changed, modified and brought together various motifs, which in turn created new motives.
For the back I use velvet in a matching color, depending on what I have. So the back can vary in color.
Size: 40 x 40 cm.
At the bottom of the cover is a zipper.
The cushion covers are not washable (see washing label on the inside) but should be dry cleaned if necessary.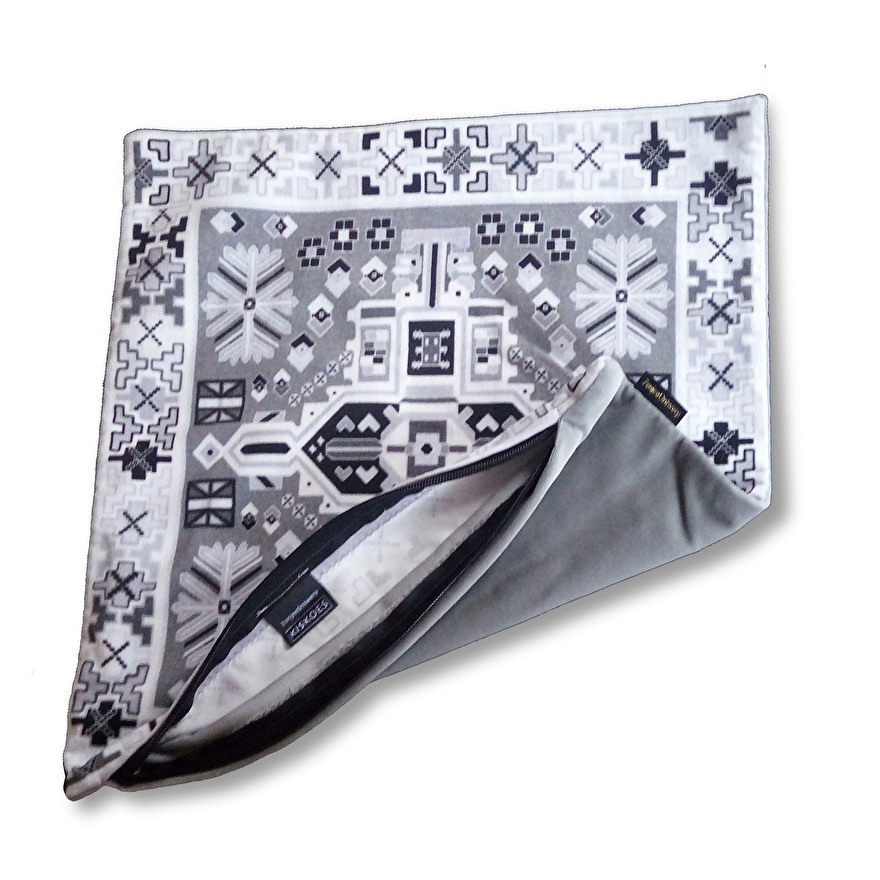 . Do not wash
. Do not bleach
. Do not iron
. Not in the tumble dryer
. Let it be cleaned chemically
It is also possible to order a different size. Your order will then be included in the next print order, but this may take some time.
If you want to, send a message to: info@kiskoes.nl