DECORATIVE BIRD CUSHION COVERS
Exclusive handmade cotton cushion covers printed on Cotton Satin Deco, from the series 'Peculiar Birds' with self-drawn illustrations. The birds are realistic, but with a wink. I like to use unusual colors in the eyes, feathers and backdrops and I try to combine dust expression, color use and composition with each other into a beautiful whole. For the back, I use velvet in a matching color, depending on what I have.
Dimensions: 15,7 x 15,7 inch.
On the bottom of the covers is a zipper. The cushion covers are washable on 40°C (see wash label on the inside) and can be ironed.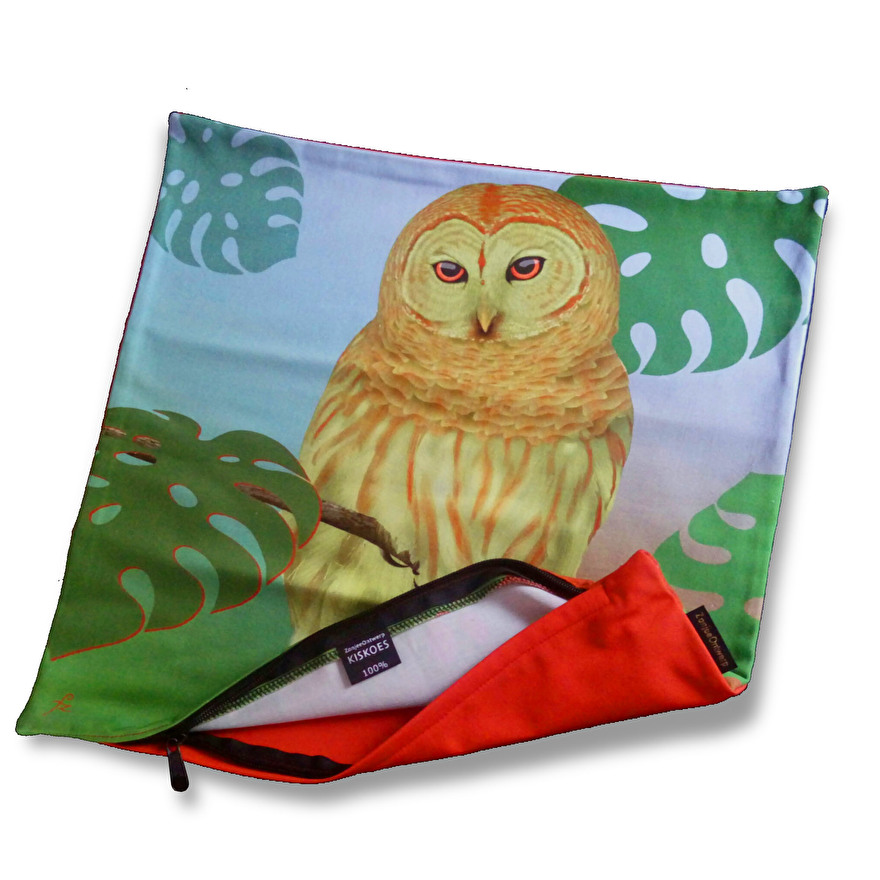 . Wash at 40˚ with anti-crease program
. Can be ironed
. Not in the tumble dryer
. Do not bleach
Velvet:
. Let it be cleaned chemically
. Do not iron
. Not in a tumble dryer
. Do not bleach
It is also possible to order a different size. Then your order will be taken in the next print job, but this may take a while. If you wish, send a message to: info@kiskoes.nl